I am Chairman of the City of London Police Authority Board.  This page gives further details of the City of London Police, the Police Authority Board and my previous experience of working in policing.
City of London Police
The City of London Police is responsible for policing the Square Mile and its priorities include Counter Terrorism.  It is also the National Lead Force in the UK for economic crime and it manages Action Fraud for the reporting fraud and cyber crime.
It has many specialist units including those tackling insurance fraud, bank card & cheque fraud and intellectual property crime. Some of these are listed below.
Action Fraud the UK's national reporting centre for fraud and cybercrime where you should report fraud if you have been scammed, defrauded or experienced cyber crime in England, Wales and Northern Ireland.
Insurance Fraud Enforcement Department (IFED) which is a specialist police unit dedicated to tackling insurance fraud. IFED is funded by Association of British Insurers (ABI) and Lloyds of London members. IFED is tackling established criminality – motor insurance fraud, commercial and public liability fraud – while at the same focusing on emerging threats, such as illegal insurance advisers ('ghost brokers'). The unit is also uncovering and dismantling the organised crime gangs that are responsible for an increasing amount of today's insurance fraud, and changing the public perception that committing small time 'opportunistic' fraud does not really matter.
The Police Intellectual Property Crime Unit (PIPCU)
investigates and deters serious and organised intellectual property crime in the United Kingdom. Part of PIPCU's remit is to protect consumers from harm, focusing on intellectual property crime that has public safety implications. Since its inception, it has investigated intellectual property crime worth more than £100 million concerning counterfeit goods or digital piracy, and suspended more than 30,000 websites selling counterfeit goods. These websites have also been linked to identity theft.
Police Authority Board
As set out in the City of London Police Act 1839 Common Council is the police authority for the City of London but its powers are delegated to the Police Authority Board.
I am Chairman of the City of London Police Authority Board and have sat on the Board since 2015. For details of the Police Authority click here, and to see details of its members, its meetings, meetings and agendas, please click here.
I have set out five priorities for the City of London Police on which I will focus:
1. National Lead Force and the City of London Police's role in the New Future for Fraud
2. Action Fraud & National Fraud Intelligence Bureau – implementation of recommendations of the report by Sir Craig Mackay & Jerry Savill
3. Keeping the City of London safe coupled with a crime reduction plan driven by a performance led and measurable approach
4. Financial robustness
5. Implementation of the Transform programme to improve efficiency, remove silos, deliver operational and financial benefits
To support the above, a focus on improving the Police Authority structures and governance.
Committees of the Police Authority Board
I sit on the three committees of the Police Authority Board:
I am Chairman of the Economic Crime Board which considers matters involving the Force's national responsibilities for economic crime and fraud investigation
I am sit on the Performance and Resource Management Committee , and was the immediate past Chairman, which deals with the financial and operational performance of the City of London Police.
I am also a member of the Professional Standards and Integrity Committee which monitors professional standards and deals with disciplinary matters and complaints against the City of London Police and its officers and staff.
Past work in policing
My interest in policing goes back to my childhood and I served as a Special Constable with the City of London Special Constabulary for over 12 years from 2002 to 2015. I started as a Special Constable being promoted to Special Sergeant and latterly Special Inspector.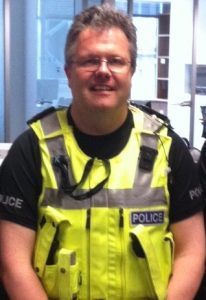 In that role I undertook a wide range of uniformed policing duties often policing the City and the night time economy on a Thursday or Friday night. I even had a moment of fame on "Cops on Camera" for an arrest for possession with intent to supply.
I was awarded Special Constable of the Year in 2007 and I also received an honour from the Home Office on behalf of the CLSC for response to the 2005 terrorist bombings.
Please follow the link to the City of London Police website.
Please follow the link below to the Action Fraud website for further information or to report fraud.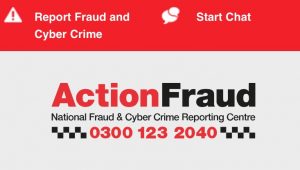 ---