As set out in the City of London Police Act 1839 Common Council is the police authority for the City of London but its powers are delegated to the Police Committee.  I sit on the Police Committee for the City of London and I have been it's Deputy Chairman since 2017.
Click here for the Police Committee page on the City of London website.
The City of London Police is responsible for policing the Square Mile and its priorities include Counter Terrorism.  It is also the lead force in the UK for economic crime and it manages Action Fraud for the reporting fraud and cyber crime. It has many specialist units including those tackling insurance fraud, bank card & cheque fraud and intellectual property crime.  Links to the City of London Police and Action Fraud can be found at the bottom of this page.
I sit on its three sub-committees:
I am Chairman of the Performance and Resource Management Sub (Police) Committee which deals with the financial and operational performance of the City of London Police
I am also a member of the Professional Standards and Integrity (Sub) Committee which monitors professional standards and deals with disciplinary matters and complaints against the City of London Police and its officers and staff
I am an ex-officio member of the Economic Crime Board which considers matters involving the Force's national responsibilities for economic crime and fraud investigation
My interest in policing goes back to my childhood and I served as a Special Constable with the City of London Special Constabulary for 12 years. I started as a Special Constable being promoted to Special Sergeant and latterly Special Inspector.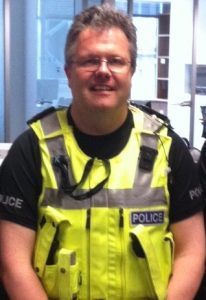 In that role I undertook a wide range of uniformed policing duties often policing the City and the night time economy on a Thursday or Friday night. I even had a moment of fame on "Cops on Camera" for an arrest for possession with intent to supply.
I was awarded Special Constable of the Year in 2007 and I also received an honour from the Home Office on behalf of the CLSC for response to the 2005 terrorist bombings.
Please follow the link to the City of London Police website.
Please follow the link below to the Action Fraud website for further information or to report fraud.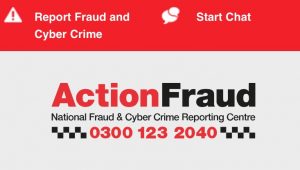 ---